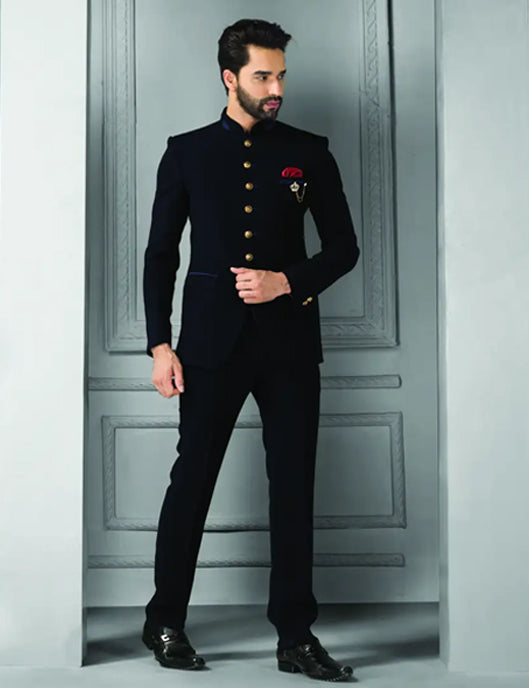 An Indian substitute to the western two-piece suits, Bandhgalas are more popular as Jodhpur Suits. You can wear them at both formal and casual occasions as the Nehru collar element gives the suit a casual yet elegant look. Indeed the Bandhgala sports a western cut with an Indian touch, like hand embroidered detailing and a Nehru collar.
The formal jackets are usually make with silk, cashmere, khadi, wool but you can also find Bandhgalas made with linen, cotton chino and silk. More and more designers are using lighter fabrics to make jackets as light as possible.
Bandhgala's are popular and are worn by celebrities. For example Actor Shah Rukh Khan was once spotted in a black bandhgala. Also Kabir Bedi and Saif Ali Khan have frequently worn them.
You can wear Bandhgala with trousers for weddings or more formal occasions. You can also wear a coat with it or combine with a pair of jeans and stay elegant in more casual moments. Depending on what you like you can find them in different colours from bright to dark.
True luxury is reflected from the inside. Be it the finesse of the jacket lining or the way you maintained your drawers. Perfect highlights and impeccably finished insides. This is where a true gentleman would put his money.