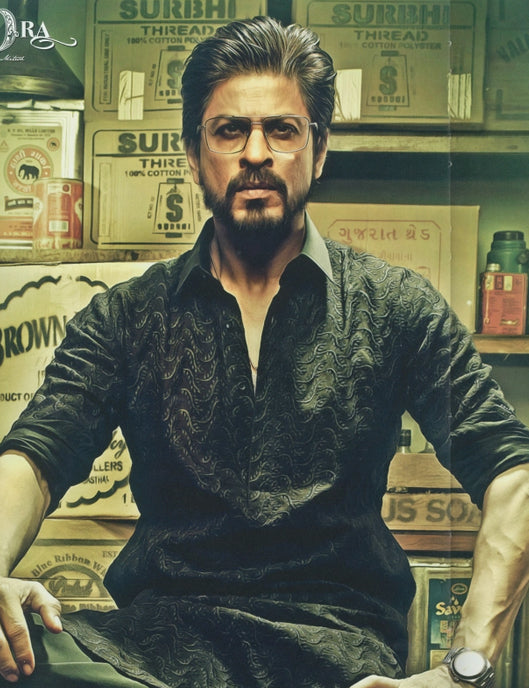 Pathani Kurta suits are characterized with long (Knee-length or bit longer) Kurtas and a loose Salwar. Apart from the obvious fact the Pathanis are extremely comfortable, they also add masculinity to the overall personality. Although they are usually an all-black ensemble, some colour adds a chic look!
They often come in full sleeves only, that is the code. However you can always fold the sleeves for a casual look. But make sure you fold it well.
Pathanis are plain and simple. Usually in single colour only. So if you wish to add a little bling, you can get something done around the shoulders or collars. Also you can jazz up your kurta pocket to some extent. However this is a distinguished and suave look. It looks best as plain and simple!
Pathani Kurta is known for its flexibility. It can be paired with mojadis, sandals or even formal shoes. However, in formal opt slip-ins and not tie-ups.
India is all about its rich culture and heritage. If you really wish to get fashionable, go back to your roots and look for trend setting culture.
Akshay Kumar in Gabbar, Shahid Kapoor in Haider, Salman Khan in Bajarangi Bhaijaan, Shah Rukh Khan in Raees are all examples of the popularity of Pathani Suits.