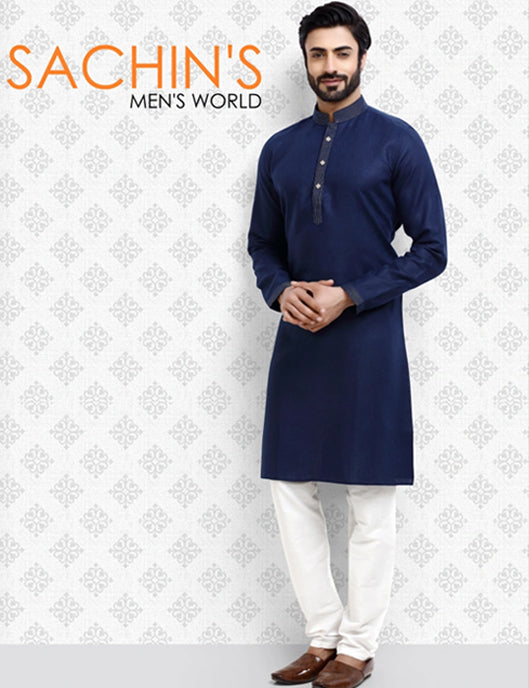 Traditional Kurta for Mens
Considering how versatile the traditional kurta for man is, the options are endless. Some styles are evergreen, and you can wear them anywhere and everywhere without much thought.
Glistening, silk sheen imparts a richness to kurtas. Best worn as solid colors with just a bit of work here and a fancy collar there, the silk kurta for man is ideal for semi-formal Indian gatherings.
Putting together an Indian kurta style ensemble is no longer a simple affair. That being said, rich colors, elaborate cuts, comfortable fabrics coupled with heavy embroidery kurta for man makes an appropriate outfit.
So go ahead, pick one of these kurta styles and be incredibly hot!